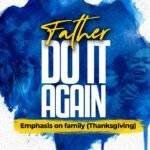 The Topic of Mountain Top Life Daily Devotional for 25th May 2021 Is "LIVING A LIFE OF PURITY"  
BIBLE IN ONE YEAR:1Kings 1, 1Kings 2, Ps 37, Ps 71, Ps 94
FIRE SCRIPTURE: 1 Timothy 4:12 – 16
MEMORY VERSE: 1 Timothy 4:12 –
 LET NO MAN DESPISE THY YOUTH; BUT BE THOU EXAMPLE OF THE BELIEVERS, IN WORD, IN CONVERSATION, IN CHARITY, IN SPIRIT, IN FAITH, IN PURITY.
MOTIVATIONAL QUOTE: The pure in heart shall see God.
PROPHETIC WORD FOR TODAY: The Lord shall grant you the pure conscience to serve Him, in the name of Jesus.
One major condition to access God is purity of heart (Psalm 24:4a). Purity means condition or quality of being pure, freedom from anything that defiles, contaminates or pollutes. For a Christian, the life of purity means a life that is free from contamination of the world, life free from condemnation or guilt, life free from sin.
Purity has to do with what you choose in every part of your life. It means choosing to please God than anything or anyone else. Learning from the text above, Paul issued to Timothy (and by implication you and me) a great reminder to set an example in all he did and said and how he did them by the help of the Holy Spirit.
God has called you and me to set good and godly examples in all areas of our lives. You are called to set example in word, in conversation, in charity, in spirit, in faith and purity. Purity inside out, purity in behaviour (1Timothy 5:2) and in spirituality (1Timothy 5:22) are all required of you as a believer.
This type of purity can only be achieved through the purifying blood of Jesus and the empowerment of the Holy Spirit. To live the life of purity, you must be born again, be filled with power of the Holy Spirit, continually and consistently read and teach others the scriptures and put to use the gifts of God in your life.
Have you been washed in the blood of the Lamb? Have you been baptised in the Holy Spirit? Are you growing in purity? If yes, do not be weary in well doing. If no, you have another opportunity before you.
Blessed are the pure in heart: for they shall see God.
PRAYER POINTS:
MORNING
1. My Father, let Your vision alone govern my life, in the name of Jesus.
2. Holy Spirit, empower me to grow in purity, in the name of Jesus.
3. Unite my heart to fear You, O Lord, in the name of Jesus.
EVENING
4. Father, enable me to be a believer in character and spirituality, in the name of Jesus.
5. Let the blood of Jesus flush out every impurity in me, in the name of Jesus.
6. Father, deliver me from every worldly contamination, in the name of Jesus.
7. Let every gift that has become dormant be activated by the fire of Holy Ghost, in the name of Jesus.
Mountain Top Life Is a Daily Devotional by Dr. D.K Olukoya (general Overseer, 
Mountain of Fire and Miracle Ministries, Worldwide)
Share This Devotional With Others